The Silver Travel Forum – important update
Our Forum is now only available to read rather than to contribute to discussions. You can still access all threads, but you will no longer be able to add your own comments. If you would like to write a review instead, please click here.
If you have any questions, please contact [email protected]
Fabulous picture @PamWNorth. Two weeks ago I travelled by train from Edinburgh to London and was amazed by the number of beautiful beaches we passed in your area.
October Sunshine in North Northumberland
Interesting happenings on the Essex coastline yesterday that generated headlines such as: "Frinton-on-Sea: Police called as beachgoers left 'struggling to breathe'" https://www.bbc.co.uk/news/uk-england-essex-49468334
We were there. At one point someone on the beach mentioned a strong smell of petrol & I could smell that but only briefly. Then the kids had a short coughing spell in the sea but we left unaware of the widespread issues. It was only the munger of emergency services vehicles that were screaming by us as we drove out that made us look it up. We seem none the worse for the experience, I assume they'll work out exactly what it was at some point.
An interesting piece on "Seagull attacks: Does the UK have a problem?" https://www.bbc.co.uk/news/uk-49096417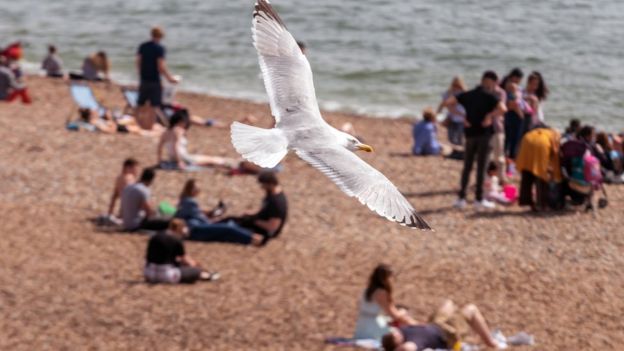 Great pictures Alan.
South Coast Jamaica at sunrise:
Something different, beside the seaside in Gambia, sea snakes as well.
What a glorious expanse of lovely white sand – and no rubbish in sight! To me, that is far
better than the much extolled Bondi Beach and Waikiki!
Our beach in Bulgaria.
Sign in to add your message
Threads possibly related to this one