Welcome to our forums.
Yes, I enjoyed that article, too, Steve – and some really beautiful models.
I thought this was an interesting article about how this "Silver" spends his time https://www.bbc.co.uk/news/uk-scotland-scotland-business-47357827
Some lovely classic car shots too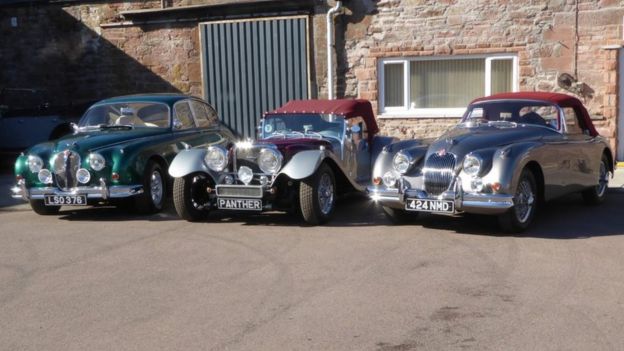 Spotted this one in Amiens, France recently. In great condition:
@Cruzeroqueen1 wrote:

I loved the way they kept things going a la Blue Peter
That's right Gill. The restrictions placed upon the Cubans have led to generations of high ingenuity people, who have a culture of fixing & mending rather than throw away & buy new. Its interesting that there has been a strong movement in Europe to fix/mend more to cut down on waste & landfill, so we could learn a lot from the Cubans. I'm full of admiration for their resilience & ingenious ways.
Beijing seemed to have a thing for really tiny cars, not sure I'd have been able to get into either of these:
As I mentioned Cuba on another thread, lets have a classic car from Havana:
I thought this van had "old" written on the side but when I looked at the picture later I realise it said "Cold". Could make the C out as it flashed by:
From July 2005's Classic car and motorbike rally at Portsmouth. I think they run it or something similar most years:
Sign in to add your message
Threads possibly related to this one