Welcome to our forums.
@coolonespa
Duh!

I've only just got it…but it looks useful…easy to navigate etc….
Visit coming up soon…so will know better then…
@GeminiJen wrote:

the VisitCairngorms e-newsletter ….and it featured in the current one.
Thanks for the extra info & the other app.
I actually meant how you found it once you'd used it i.e. how useful you found it. Sorry, poor choice of words by me.
May be a bit niche but, if the Cairngorms app is of interest, one produced by the Scottish Ornithologists' Club may be too.
Brief details follow:
Some 7 months or so after the launch of the SOC's Where to Watch Birds in Scotland app, we're delighted to let you know that, thanks to the efforts of our volunteer contributors, we've now passed the 500 sites mark! Yes, you can now choose from over 500 places to birdwatch around Scotland, covering a huge range of the country's best locations and habitats.
……
If you want to give yourself a good chance of seeing Waxwing, Snow Bunting and geese, then use the app's in-built species search facility to find out where to go to look for them (no guarantees though!).
In other news, we're delighted to have been nominated by Birdguides and Birdwatch magazine in the 'Product of the Year' category of their Birders' Choice Awards.
….And, if you know of a top site for birdwatching that doesn't yet appear on the app, we'd love to hear about it! Please send details of your recommendation to [email protected]
DOWNLOAD THE APP
Search for the app in the Apple or Android Stores by entering "Where to Watch Birds Scotland" in the search facility. Or, click on the links below from your phone to go directly to the download page:
APPLE PHONE | ANDROID PHONE
@coolonespa
I'm on the mailing list for the VisitCairngorms e-newsletter ….and it featured in the current one.
Just looked it up and didn't realise it was through the Cairngorms National Park. Look forward to reading your review on the trip @GeminiJen
I've only just downloaded this, in anticipation of a trip next month, so can't vouch for it beyond saying that it looks useful….and it's free
The SnowRoads App
Download the SnowRoads app via the Apple Store or Google Play and be guided through this stunning 90 mile scenic route. Through the (free!) app you have access to an interactive map, a treasure hunt to 'collect' landmarks (great for kids!), local stories and an audio guide.
A great way to bring the SnowRoads to life for all the family
No doubt someone has made or will make money from it!!
Splitcha is an interesting concept. A new travel App that allows you to shop online fuss-free while abroad. Its not there yet but about to launch.
Read more: https://www.thetravelmagazine.net/shop-online-when-travelling-abroad-with-splitcha-a-new-travel-app.html#ixzz6AKag0Rlh
I get the idea but struggle with the practicalities of this. Why wouldn't I just set up an account & just have it delivered to my hotel/apartment? Should I want it delivered to home, surely the delivery fees would still be an issue? Could help with language problems though. Be interesting to see if its a success.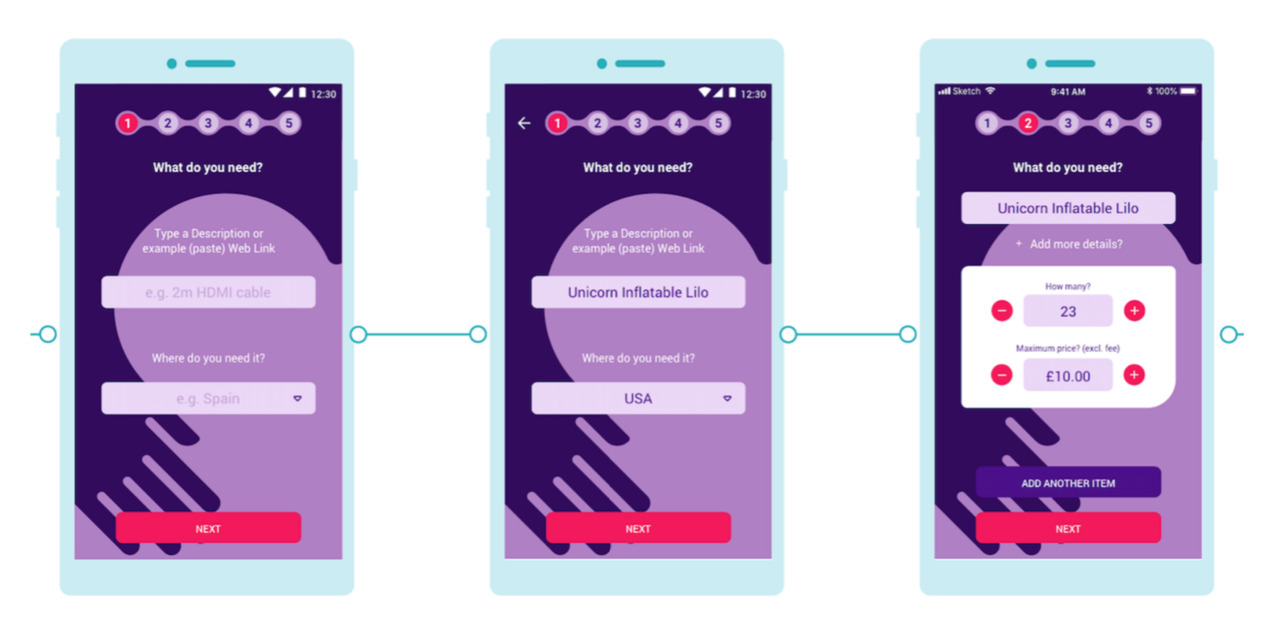 Sign in to add your message
Threads possibly related to this one