Welcome to our forums.
Hi, All the pictures are very beautiful and looking real. Thanks for sharing.
coolonespa wrote:

Also a tour of street food that had deep fried insects slated for starters. Munching on crickets, tarantulas, frogs and silk worms is quite the experience.
You'll recall that back on post 51 I was munching on insects. In the following article the BBC report on "Edible insects: Do insects actually taste any good?"
http://www.bbc.co.uk/news/world-42639877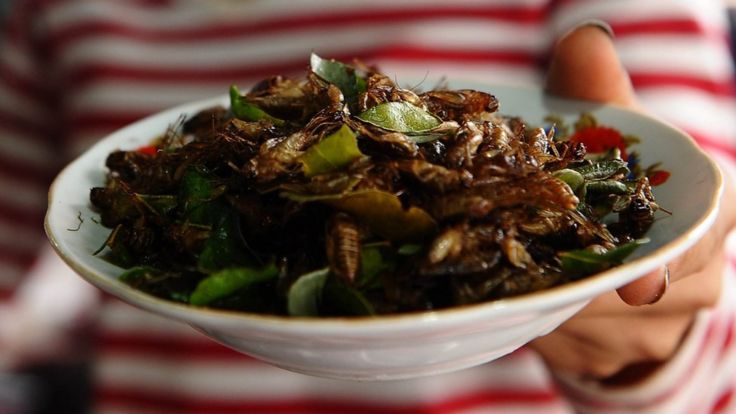 A street vendor extends a plate of fried termites, in Laos
Many, many thanks Steve – that's really kind.
Glad its bringing back happy memories Jo. Please feel free to download/save these images if you'd like to have them on your computer/iPad.
You are a star – having taken the same journey, you are reviving some wonderful memories (and some photos – as all mine were stolen!)
Kuang Si Waterfalls is up there as one of the most beautiful places we'd been to & they also have a bear rescue centre there that has saved many Asiatic black bears from bile farming. A couple of the younger ones were having a bit of "rough & tumble" as we watched.
Continuing the Buddha theme. Our ride up the Mekong from Luang Prabang included stops at the Pak Ou caves to see the hundreds of Buddha statues hidden here to keep them safe from the looting Chinese Haw:
Nor mine.
At first glance I thought the flaking paint around the chin line looked like a 5 o'clock shadow. There were signs outside though that said this temple was shortly due to begin restoration work.
Wouldn't fit on my desk either.
He's wonderful – wouldn't fit on my balcony but maybe there's a silver traveller who could find a corner for something this huge!
Sign in to add your message
Threads possibly related to this one