Welcome to our forums.
@Cruzeroqueen1 wrote:

and these were then deep fried to become their lunch.
Yummy! I just need permission from my patient to be let of my duties for long enough to get to Sainsbury's and bag a bag of crickets.
When in Cambodia we went on anight time tour of the local market, and our guide exhorted us to try the various insects there (and the 100 year old eggs) – he ate everything with relish – but we were just too indoctrinated to give it a try. I have seen a very interesting documentary about the benefits of eating insects, and it showed a school where, at playtime, the children dashed off to collect crickets and these were then deep fried to become their lunch.
Some may recall a picture of me eating bugs HERE or me saying "what many predict as the food of the future" HERE
Well the day has arrived when bugs are on sale in one of our mainstream supermarkets.
From today Sainbury's will be selling Eat Grub's Smoky BBQ Crunchy Roasted Crickets in 250 of its stores.
Read the full story at https://www.independent.co.uk/news/uk/home-news/sainsburys-first-uk-supermarket-sell-edible-bugs-insects-crickets-a8638581.html
Then go & give it a try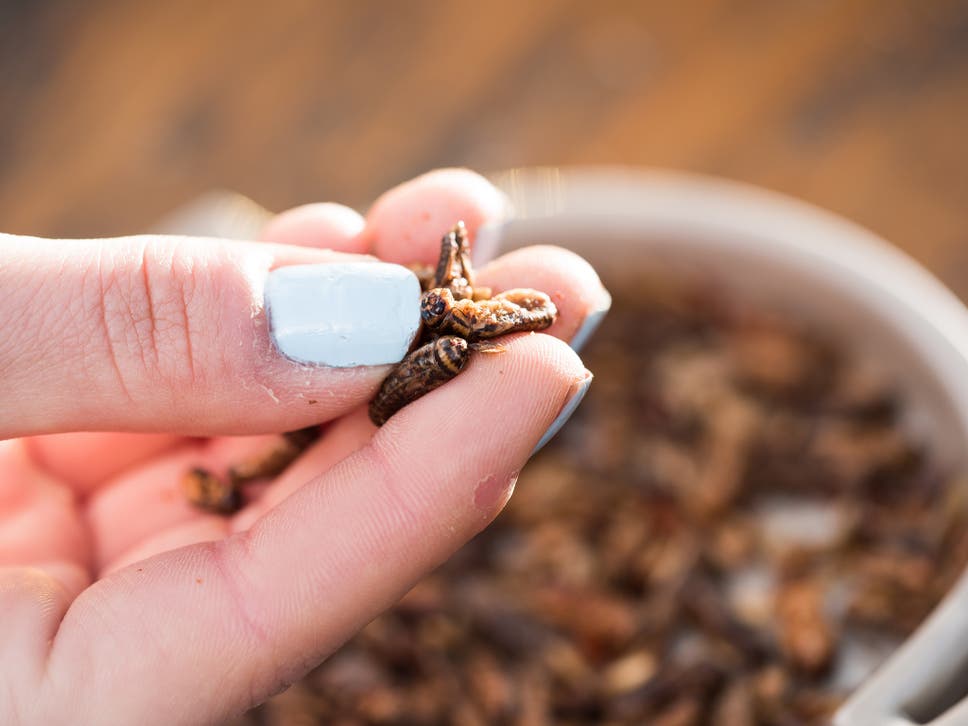 Definitely worth a visit if you heading to Vietnam.
Looks like I'll have to go back to Da Nang …
Some great pictures here of the recently unveiled Golden Bridge (giant hands bridge) on Ba Na Hills in Da Nang, Vietnam:
https://twistedsifter.com/2018/07/giant-hands-raise-bridge-in-vietnam-to-the-sky/
Sitting on a small chair on the pavement with a cup of egg coffee become a familiar symbol of Hanoians
You are a real fan of coffee? You desire to try all types of coffee? Vietnamese Egg Coffee is actually a unique kind of coffee that you cannot miss. Unlike Western normal coffee, Hanoi locals have created a new ways to enjoy coffee for decades: mixing eggs into coffee to form a perfect match. Sitting on a small chair on the pavement with a cup of egg coffee become a popular image of Hanoi, the capital and undisputed epicenter of coffee culture in Vietnam.
Coffee was first introduced to Vietnam in the 19th century by the French colonists.
Vietnam increasingly becomes a strong coffee exporter with many plantations in the central highlands.
To tackle the limitations of fresh milk, the French and Vietnamese started to use sweetened condensed milk with a dark roasted coffee.
Egg coffee has been invented since the 1940s, when a bartender called Nguyen Van Giang in Sofitel Legend Metropole Hotel, Hanoi whisked eggs into his coffee as he couldn't find fresh milk.

Café Giang down a narrow alley of Hanoi's Old Quarter
Fortunately, the result was decadent and delicious, so he decided open Cafe Giang, the original Vietnamese egg coffee king in order to introduce this signature drink.
With the dramatic emergence of a lot of cafés, egg coffee are today made according to a variety of methods with different tastes.
Below are main ingredient:
1 tablespoon Vietnamese coffee
3 cups boiling water
3 tablespoon condensed milk
2 eggs


What can be served with Vietnamese Egg Coffee?
Vietnamese coffee tends to be very dark and sweet, so this coffee is often enjoyed combining with appetizing cream cakes such as Baked Flourless Cake, Genoise and Chiffon Cake.
Special kinds of Vietnamese Egg Coffee

Vietnamese egg coffee has been a massive burst in popularity since its initial introduction to consumers, thus, many versions of the original recipe have been altered or replicated in various forms.
Egg coffee can be ordered hot or cold and both of them seem to be quite different experiences of paralleled delight.
The cold coffee comes in a cup loaded with ice and tastes more like a dessert. It appear to be similar to ice cream or runny tiramisu.
Last Edited by huynbi at 09 Aug 05:41
Ninh Binh Tam Coc boat ride – explore nature in an outstanding look*
Famous for boat trip paddled by locals, Ninh Binh is one of the most remarkable destinations in Vietnam. Floating on a river, we have a valuable opportunity to contemplate serene ambiance and sense the breath of nature.


Ninh Binh boat ride – the trip we will never forget
If you love natural scenery, love biodiversity in reserve forests, or a professional photographer hunting out every single aspect of life, don't miss the precious chance to immerse into the wonderland with a boat ride. For further information about our Ninh Binh Package Tours AZ Local Trip is ready to take part in the adventure with you.
Trang An boat ride
Considered as Ha Long Bay on land, Trang An is brilliant with calm waters, beautiful green surroundings, spectacular caves the boat takes us through. Sparkling emerald rivers go around pristine, mysterious caves, valleys and antique, grave temples.
Trang An – Ha Long Bay on land
Under towering limestone cliffs covered in lush rainforests, floating on the calming river, we will contemplate breathtaking views and tranquil, serene atmosphere.
On the natural area of 600 ha, going through 48 caves and 31 valleys, we will utterly be surprised with what we see.
In the first route, we will go across 3 temples and 12 caves, on historical Sao Khe river. The first place we are off the board is Trinh temple, constructed with an architecture of "Dinh" letter. Before, this temple is the place of registration, reporting license to get into the interior palace.
Then, the rowboat leads us to visit one of the most spectacular caves in Trang An. The first cave is "Hang Toi", 320m long, dark and winding. Contrasting to Hang Toi, Hang Sang, or Tu Quy valley, is shining with showy sunlight and the fresh green of trees on 2 sides.


Hang Toi – a surprisingly dark cave
The third cave of the journey is Hang Nau Ruou, which means "cooking wine cave". Inside the cave, there is a 10m deep underground water circuit, which water is really pure, fresh and cool. In the past, people got water here to distill wine respectfully giving the King. Also, many wine jars were found here, that's why we called Hang Nau Ruou.

Hang Nau Ruou with a bunch of wine jars
After that, we will visit other famous temple like Tran temple, Phu Khong, and a series of amazing caves such as Ba Giot, Sinh cave, Si cave, Seo cave… We will hear a sad love story about 2 royal people in this Trang An land, attached to the formation of 3 caves here.

Ba Giot Cave – a piece of a sad story
Also, there are some small tips and rules you may notice:
No flash is allowed when taking pictures, especially in the temple
There are 3 routes visiting Trang An, but only one route going to Kong: Skull Island movie set.
We are handed out life jackets before starting Trang An boat ride
Bring along a hat, sunglasses and wear sunscreen if you want.
To grasp the extent of the landscape, it's better to see views from a higher vantage point. If you're a professional photographer and don't want to miss these amazing moments, take along a drone!
3 hours boat ride and you can feel great values in this destination.
Tam Coc boat ride
With a natural area about 350 ha, Tam Coc is totally worth visiting by pristine, majestic beauty of mountains, rivers, and forests. Following the call of nature, we will harmonize with the gentle rhythm of poetic Ngo Dong river, contemplate hanging-down stalactites in various shape.
The transparency of water, with various-shape mountains, creates a perfect harmony, a precious gift which nature gives us.
Thung Nang (Sun Valley)
Immersing in a far-flung space of sunny valley as its name, we will have the feeling of touching sunlight and tasting pastoral flavor like rice paddy and gentle wind. On the road to Thung Nang, there is an antique temple named Voi, a hundred-year-old with stone architecture carved subtly and elaborately.

Sign in to add your message
Threads possibly related to this one