The Silver Travel Forum – important update
Our Forum is now only available to read rather than to contribute to discussions. You can still access all threads, but you will no longer be able to add your own comments. If you would like to write a review instead, please click here.
If you have any questions, please contact [email protected]
Great picture everyone. Sorry I wasn't there to enjoy it with you.
Last Edited by unknown at 30 Jun 17:36
Thanks. As we were all suitably branded I didn't grab for the bag (there was a box of them close to my feet). No I don't think it would have counted and as Linda was taking the photo I wasn't going to chance my arm hogging three ladies at once
. Perhaps a thorn with 3 roses should be the caption
Great picture. Steve, you missed a trick there – you should have had your silver travel bag with you. Would this count as hugging three 'tourists'?
Thanks Jo & David. Here's a picture of the happy crew: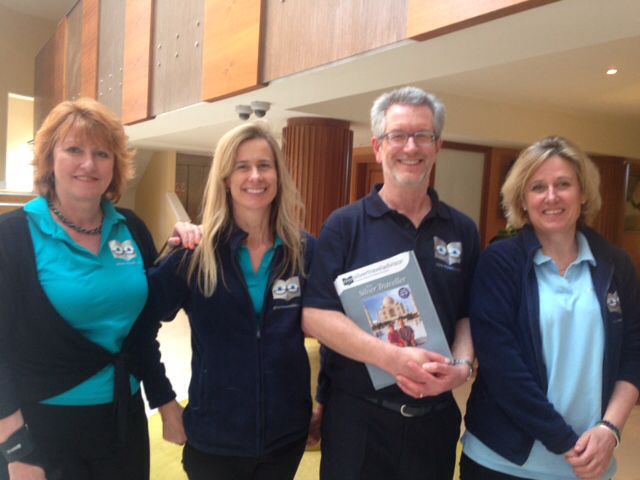 Glad you had such a great day.
Sounds like you had a great time Steve, pleased all went well – Job done….
Last Edited by unknown at 30 Jun 16:47
Great day today meeting some existing Silvertravel members & some new ones. Great pleasure to meet Steve Francis aka Biffo who has written some great blogs about his travels around Thailand & has been our man on the ground during the troubles in Bangkok. Also a real privilege to spend some quality time with John Carter who was the roving TV correspondent for many years.
The day is here & the sun is shining. Hope to see some of you at the show today.
Thanks
You will manage with ease, I have every confidence.
Sign in to add your message
Threads possibly related to this one