Welcome to our forums.
Hi James,
It was excellent and a great result for Silver Travel as it was our first year of exhibiting. Roll on next year. There were some great deals on offer. The best I saw was 7 days on HAL's Ryndam around the Fjords with various dates all at £399 for an inside cabin plus $140 obc. Upgrade to an ocean view at £449 and get free parking at Dover. Great value.
Last Edited by unknown at 31 Jan 05:42
Great piccie!
Holland America from Dover have some great prices.
Hope you had a very good time Alan at the show
Thank you for the kind comments. Silver Travel as a company had a great attendance at the stand and beat all expectations. So much so that condideration is being given to doing the Cruise Show at Birmingham.
There were some great offers by the various companies. I think the best was Holland America. 7 days around the Fjords out of Dover on Ryndam. Inside Cabin £399 and an OBC of $140 per cabin.
Travelling was a nightmare. Yesterday David and myself set out at just before 8am and didn't arrive until 11.30am after being stuck on a train that broke down with no lights and heat. The idea was that he stayed at our house to cut down on his travelling time!!!!
Good pics. How did you get on? Did the snow put people off coming or were the numbers as you expected?
Nice pictures. Hope you had a good time.
Your Moderators Alan and David on the Silver Travel Stand at the London Cruise Show.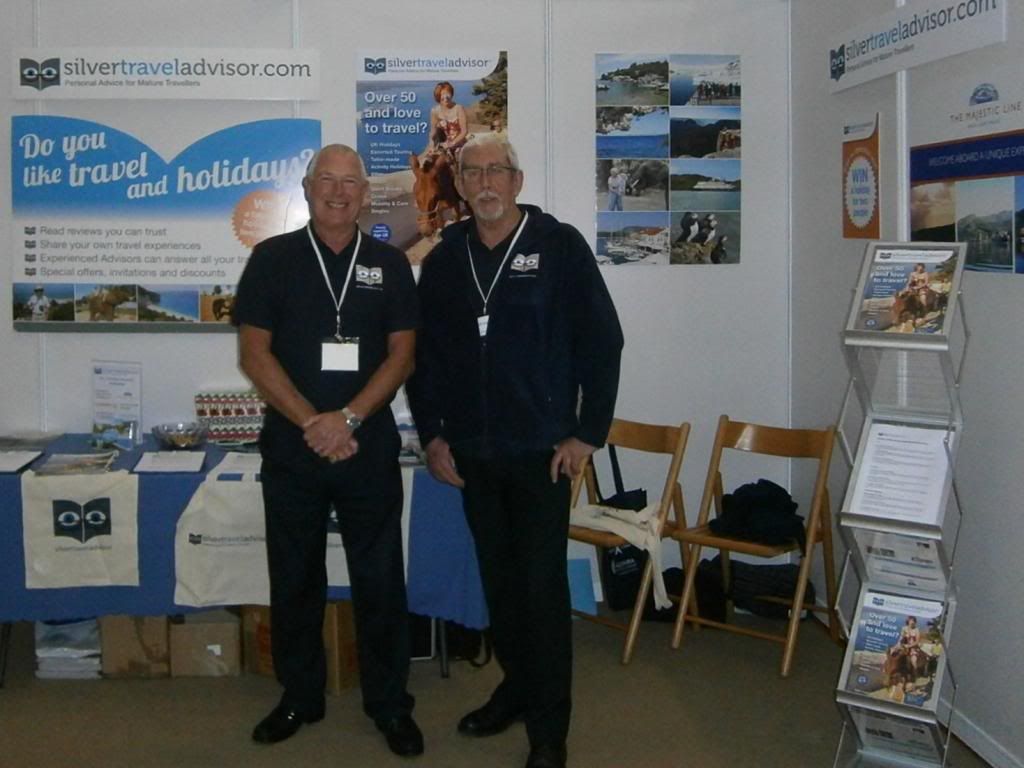 Alan and David with 'The Boss'.
Sign in to add your message
Threads possibly related to this one