Welcome to our forums.
We were in Saigon around the same time as part of our APT Mekong River cruise…
http://solentrichardscruiseblog.com/201 … g-vietnam/
…and fortunately had three days there. It is such a fascinating place to explore.
I was obviously lucky because I managed to enter the Notre Dame Cathedral and witness a service…
and the same with the Reunification Palace.…
…and the Post Office…
Really enjoyed reading it all Gill. It sounds a wonderful experience.
Thanks, Alan, yes indeed!
Really enjoyed reading it all Gill. It sounds a wonderful experience.
No, David – I'm quite an adventurous eater, but drew the line at those!. Thanks, CruiseBuddy, yes, I had a great time
What a great review I enjoyed reading that and looking at all the great photo's too. It certainly sounds like you had a fantastic time on your cruise.
Crikey I nearly missed part 2. Anyway a great read again it sounds absolutely fantastic. What I want to know is did you try any of the scorpions on a stick? they sound delicious – I don't think -Ugh…
Thanks, Jo – yes I did, as usual, I'm happy to say
Fascinating, Gill…it sounds as though you had a great time both on and off the ship.
Part 5 (Final)
Next on the itinierary was a visit to Notre Dame Cathedral, built in 1880, which unfortunately was closed,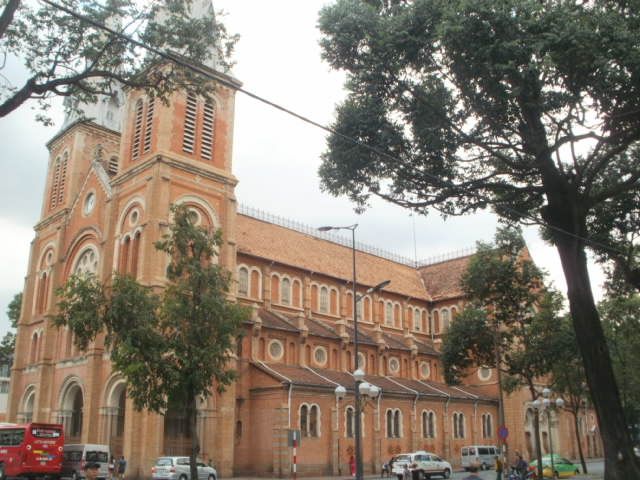 and also to the Post Office building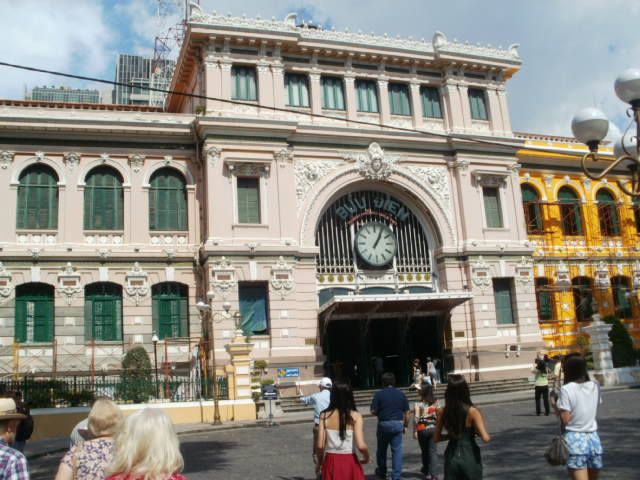 built in 1889. Next was the War Remnants Museum featuring helilcopers, tanks, planes, howitzers and flame throwers, etc.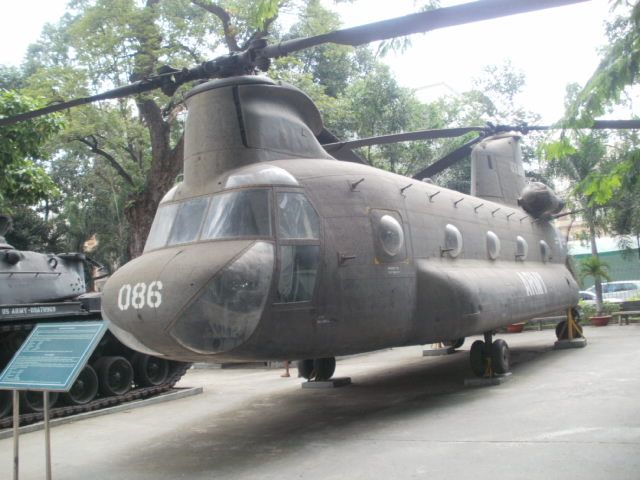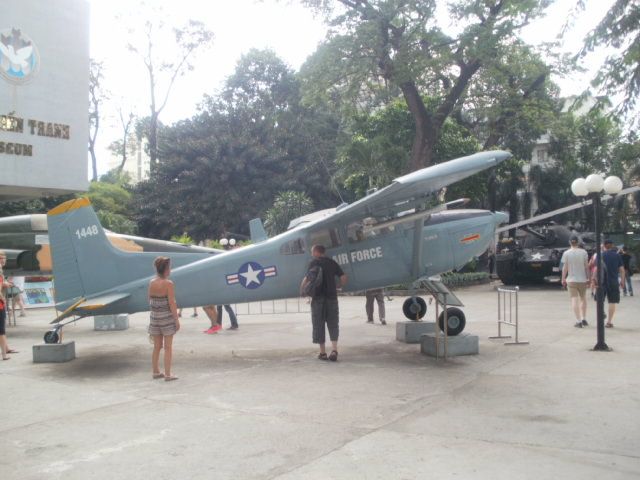 3 million Vietnamese and 5,200 US died in the conflict.. We then drove through the Fench Province and viewed the Presidential Palace. The president surrendered Saigon in 1975 and later moved to the US where he died in California. There is currently only one Party – Communist – but they are now trying to head towards democracy and where once they could be arrested for speaking out against the government that doesn't happen often , although persistent offenders find themselves arrested on another pretext, usually tax evasion. (Income tax is 10%). Lastly we visited a huge indoor market, mainly selling the same old same old. A good comedian entertained us that evening.
Thailand came next, and as I had previously done the sights in Bangkok, I opted to go to Pattaya with Mike and Elizabeth. First we went to the Elephant Village which was very disappointing as from the hype, I imagined it to be similar to the Elephant Orphanage in Pinnewala, Sri Lanka which does excellent work in nurturing babies and rehabilating them. This was purely a tourist trap offering rides and also featured one poor beast shackled by both front feet with only about an inch or two leeway, who picked up people in it's trunk for photos. After tha we went to a Bee Farm and to visit a large Golden Buddha, plus 12 smaller ones dedicated individual dates of birth. (Forgot my camera again!). Next we went to a Gem Mine where you went on a little train (variation on a Ghost Train) where lots of automatons depicted the various forms of mining gems, with good special effects, and was very well done. Followed by the obligatory tour of of the shop with hovering assistants. Lastly we went fo a walk along the beach and M & E bought a few souvenirs for their grandchildren. An excellent Australian singer, covering all genres, rounded off a pleasant day.
Next day was my birthday and I got poster and balloons on my door and a card from the Captain (and later a birhday cake). Spent most of the day sunbathing and reading and later attended the Captain's Farewell Party – yet more champagne. Then there was a second appearance of the comedian. Another sea day followed in much the same manner, and we had our Cruise Critic Farewell lunch, where everyone had a good time. That evening was the Crew Talent Show, at which only singers performed – usually you get a lot of the different nationalities doing their folk dances.
And next day was the end of the cruise. Disembarkation went qulickly and efficiently and I took myself off to Changi Airport as |'d read that they offered free 2 hour tours of the city for passengers in transit. Sadly it wasn't made clear that if you'd passed lhrough immigration on disembarking, then you weren't allowed out again. However they did have free computers to use, which was a bonus. I (and every other Hotmail user) was unable to access their account on board. Because of new security measures they wanted to send a verification code to another email address. Unfortunately I only had the Yahoo account that had been necessary when I first went on to Hotmail many years ago, and whose name and password I couldn't remember. (Naurally I had made a note of it……………but this was in a folder in Hotmail!!!). After many days of trying, and filling in various questionnaires in an effort to get in (and losing most of my free credit in the process) I finally found the only way forward was to open a new Yahoo account. But this wanted my mobile number to text a code for access………….my mobile was in Spain so that wasn't a help!. In the end a friend let me use her mobile and I was able at last to contact Fred. But when I tried to use this new account in Singapore I was told because it was in a different location (on board was classed as US) they needed to send a verification code to 'my' mobile number I'd used to open the account. Talk about Catch 22!. A message suggested I should use 'the device I normally sign in with', This presupposes that everyone has a Smartphone, Ipad, Tablet, etc. So, presumably, in the future, I need to pack my desktop, monitor, keypad, mouse and a few thousand miles of cable if I wish to get online!
Anyway, apart from that small problem, all in all it was another good cruise and as usual I enjoyed myself.
Part 4
Then came Hong Kong and the first day I spent with Gwen from Florida. We were moored in Kowloon, so took the Shuttle bus to a shopping mall, and then the Subway to catch the ferry over to Hong Kong Island.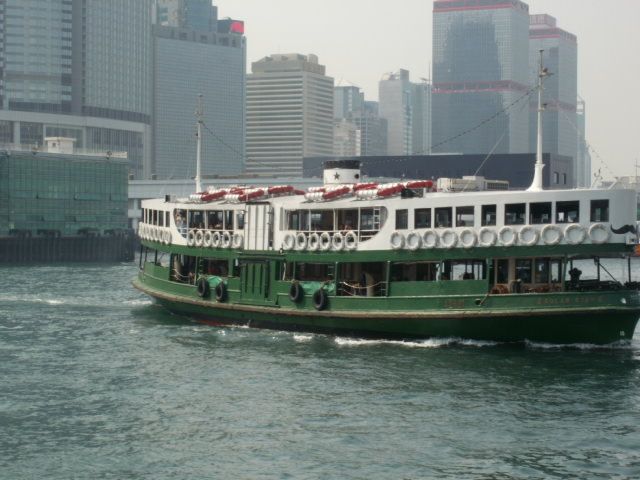 Then we had a ride around on the Big Bus (HOHO)


and visited Victoria Peak via the funicular (know as the Peak Tram) for spectacular views at the top.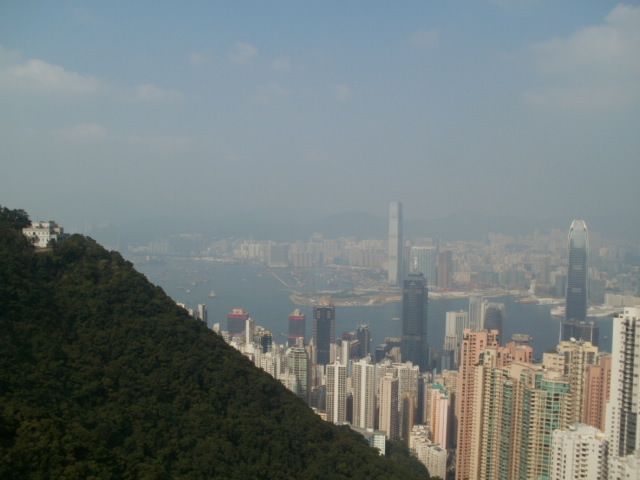 The Tram was built in 1888 and travels approx. 1.5 km to a height of 1,300 feet. Next we went to the Man Mo Temple, which was shrouded in smoke from all the incense burning.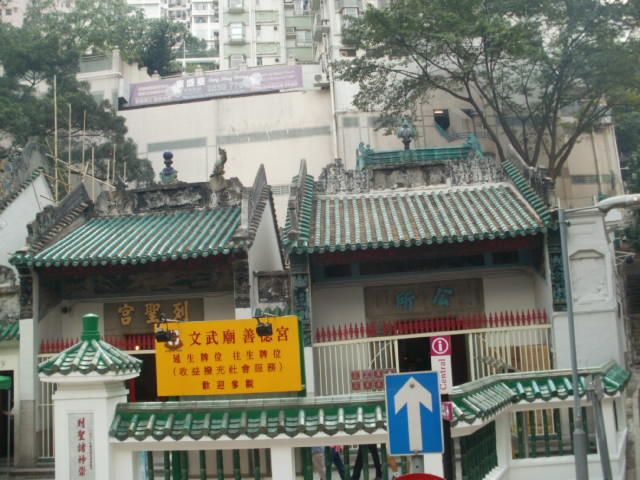 Hong Kong has more skyscrapers than New York and more Rolls Royces per capita then any other country. Also the highest life expectancy, 86 for women and 80 for men. We returned to the ship and after dinner watched another excellent Folkloric Show. The second day I went off on my own and took the shuttle to the same mall, opposite which was the wonderful Nanliu Gardens, a beautiful park full of trees, shrubs, ponds, waterfalls and Temples. Very clean, quiet and peaceful. Close by was a Nunnery with more temples in lovely gardens. (Unfortunately I forgot my camera that day) As my feet were now aching and swollen I went back to the ship and spent a couple of hours sunbathing. The show was the rubbish juggler again, so gave it a miss.
Another sea day passed sunbathing and reading, followed by the Captain's Cocktail Party for previous passengers and again the champagne flowed freely. The Show was a Celine Dion imersonator whom I found annoying with all her strange movemens and gestures – she looked like a marionette with a drunken operater.
We then arrived in Phu My. Vietnam and a group of 9 of us set off at 7.30 am for Ho Chi Minh City – still called Saigon by most of it's inhabitants. Our knowledgeable guide, Zoom, told us Saigon means 'High Place' and that the main means of transport was by motorbike – usually Japanese models, costing around $1,000.. The traffic is horrendous and there are around 26 road accidents every day. As cars carry a tax of 110%, that made them beyond the means of most people. The average income per year is $2.000 in general, but $7,000 in Saigon, and if you earn less than $750 per year then you are considered to be poor. Education is a priority for most families and most want to go to university – usually in other countries, and they tend not to come back. Those who stay are very family-oriented and take care of their elderly relations. Our one and three-quarter hour journey took us past miles of paddy fields, peanut plantations, duck farms and lotus blossoms, with lots of water buffalo to be seen. They export 7 million tons of rice per year. Our first port of call was the famous 5* Rex Hotel, built in 1959, where during the war, all the journalists congregated for breakfast. As the temperature was already 31, we had iced coffee on the rooftop terrace. There was free wi-fi there so everyone except me did an 'E.T.'.
We then set off past a huge indoor market built in 1914, and through Chinatown, home to over 700,000 who arrived in the18th century. They generally keep themselves to themselves and rarely marry Vietnamese. 65% of the population are Buddhist, the second largest religious population follow Taoism, and the country has the 2nd largest Catholic population in Asia, a third of whom live in Saigon. Most homes have their own shrine. We then visited A Chnese Temple, built in 1784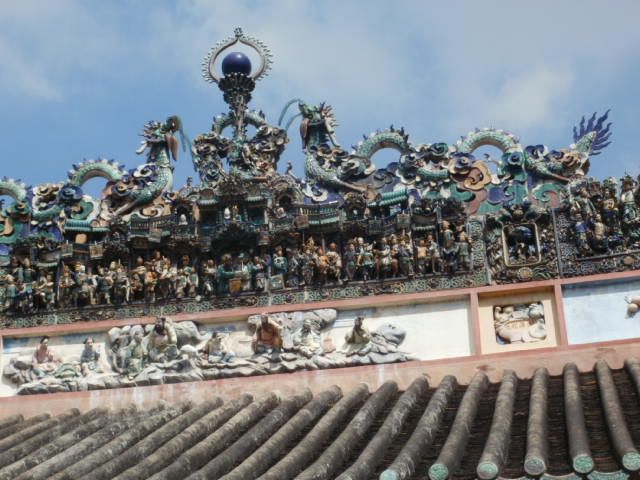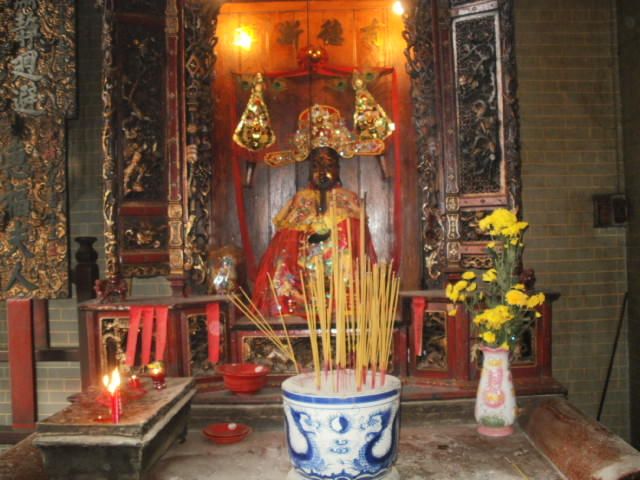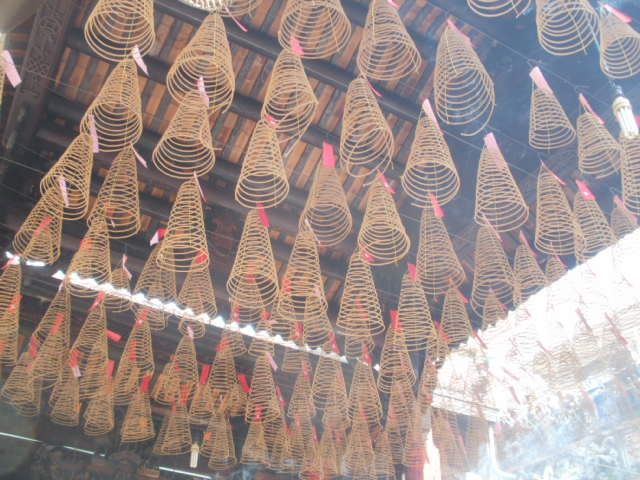 where we were intrigued by spiral coils of incense hanging from the ceiling. We then had lunch of Spring Rolls and Beef Noodles at the Coffee Bean & Tea Leaf who's claim to fame is that it was once patronised by Bill Clinton (a fact I find totally underwhelming!). This was followed by a visit to a Lacquer Factory where we learnt that a wood base is covered with resin from a lacquer tree (sure it's got a more technical name than that, but I don't know it!) then inlaid with either Mother of Pearl or patterns made from duck eggshells, followed by much polishing and varnishing. Naturally we were then encouraged to visit the shop.
Sign in to add your message
Threads possibly related to this one