The Silver Travel Forum – important update
Our Forum is now only available to read rather than to contribute to discussions. You can still access all threads, but you will no longer be able to add your own comments. If you would like to write a review instead, please click here.
If you have any questions, please contact [email protected]
OK, thanks for the update. I wonder if Richard will be too close to Southampton airspace?
@coolonespa
No, I didn't, simply because to operate it where I live is within the restricted area of an airport so it would be prohibited and you need a CAA licence if you wish to operate it commercially. I did recommend that @Solent_Richard might get one as it would be ideal for operating from his balcony when photographing ships in The Solent.
@ESW wrote:

Think he might get indigestion if he tries eating it….
Hopefully he'll be rewarded with a tasty treat for taking it down.
Haven't seen any of these flying over the West Berks Downs since Christmas – so if they under people's trees they haven't been taken out to play yet. And there are still plenty in the sales – maybe they aren't the great 'must have' that some thought they might be.
Think he might get indigestion if he tries eating it….
Well this is one way to take down a rogue drone: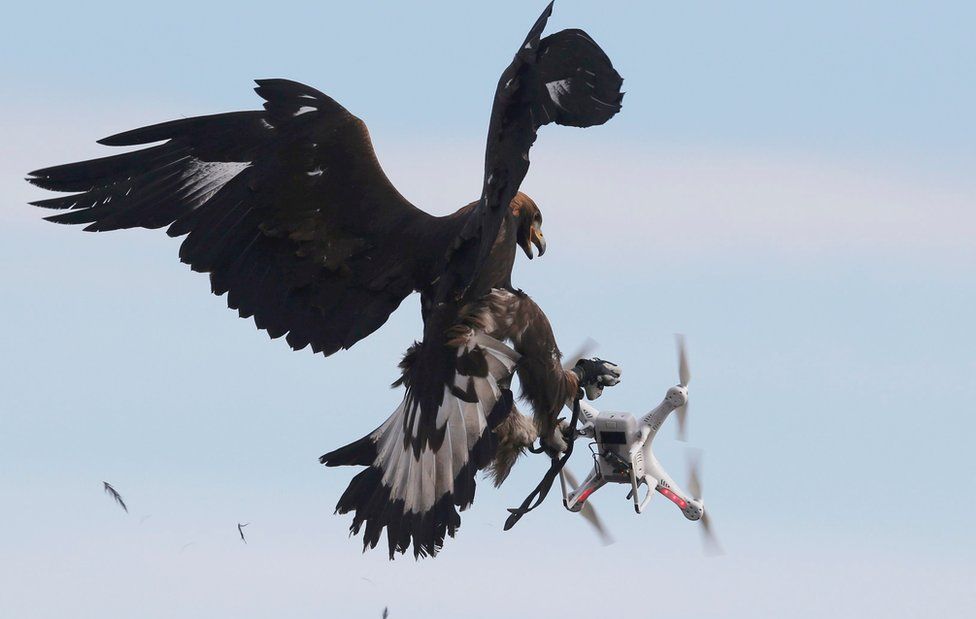 Precisely…mobile phones, smart phones, tablets ditto which is why those guns won't be on general release for any wannabe Luke Skywalker to take pot shots at anything that moves or beeps.
Sign in to add your message
Threads possibly related to this one